So about that 'special something' mentioned in the post below, it's the logo for
Insert Coin Here
as designed by
Luci Everett
. If Luci's work seems familiar, it's because this lovely lady has also done design work for Alice Euphemia as well as several record covers and posters for singer Georgia Fields. Thank you very much Luci!

The logo is enjoying a super large presence as our new header. Have you seen it? You can't miss it... it's pretty big.

Only 3 weeks left to the launch of the exhibition, location details to follow soon!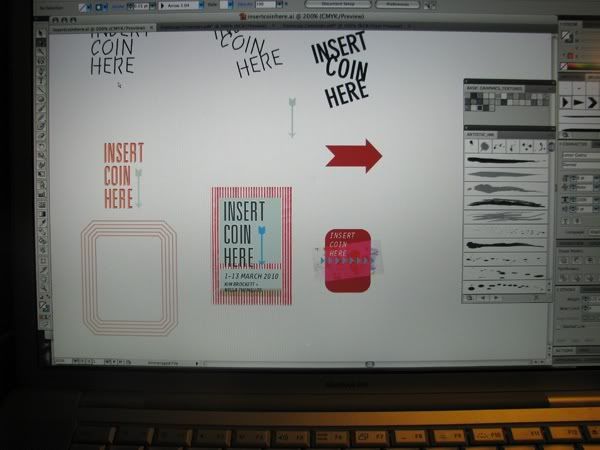 Some images from the creation process

For more on Luci, please check out her website and blog!
http://www.lucieverett.com/
http://www.happinessetc.blogspot.com/
Photography: Luci Everett